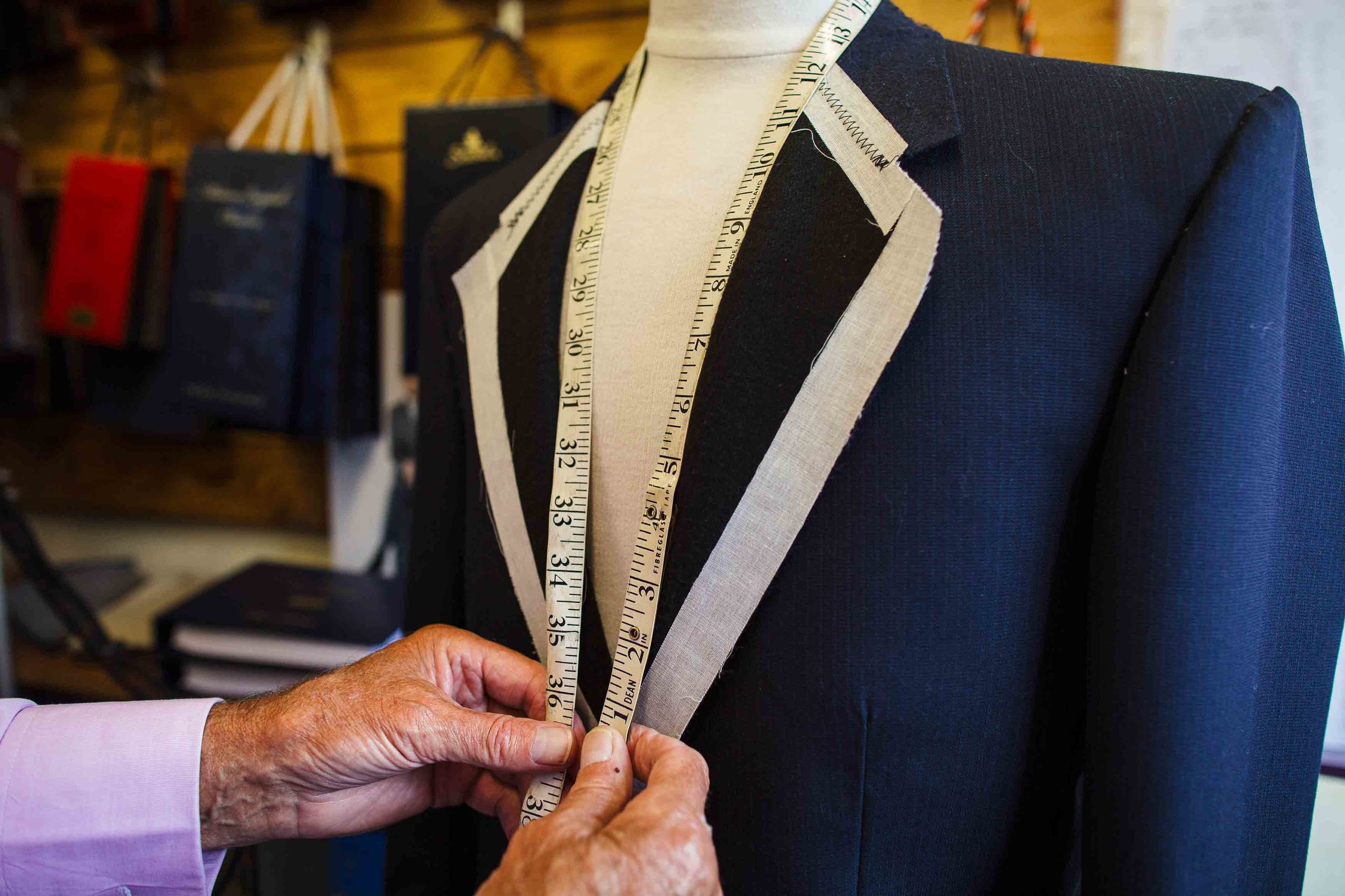 2. MEASUREMENTS AND CLOTH SELECTION
Visit us at 8 Duke Street Darlington where your measurements are taken, we can also travel to you in London and local areas. During your initial visit we will discuss your design, fittings and the best bit..you'll choose your cloth and linings.
3. YOUR CLOTH IS CUT AND HAND-STITCHED
Once you have chosen your cloth, we have taken your measurments and discussed your personal design of the suit, the next stage is cutting the cloth and making a shell of your jacket, this will then be fitted to you in your second visit.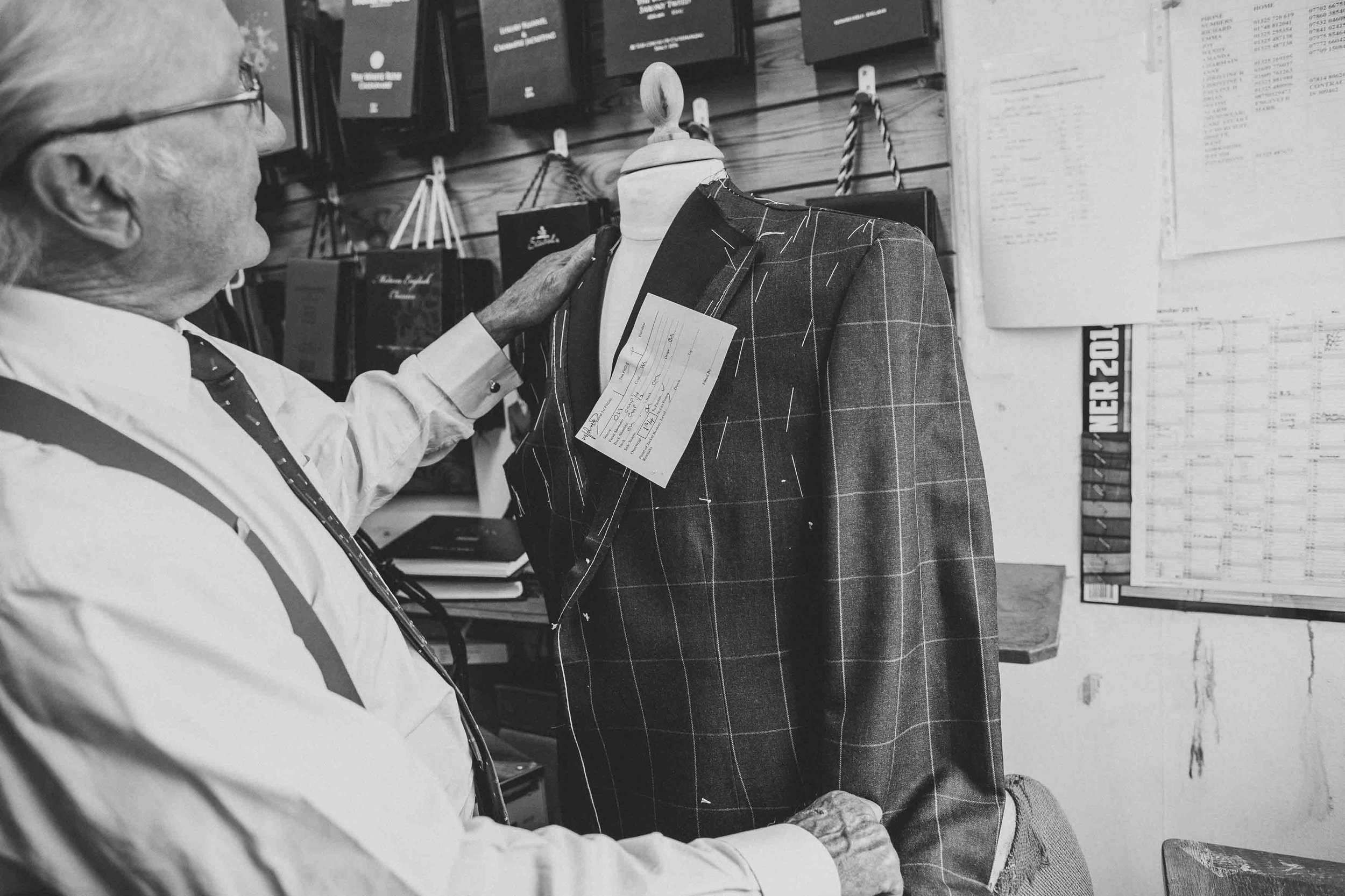 4. FITTING AND COLLECTION
Once your suit has been fitted on your second visit it is tailored and hand finished, at this stage your suit will be fitted again and minor adjustments can be made, once you've had your final fitting you suit is ready to take away. The whole process takes about 9 weeks.